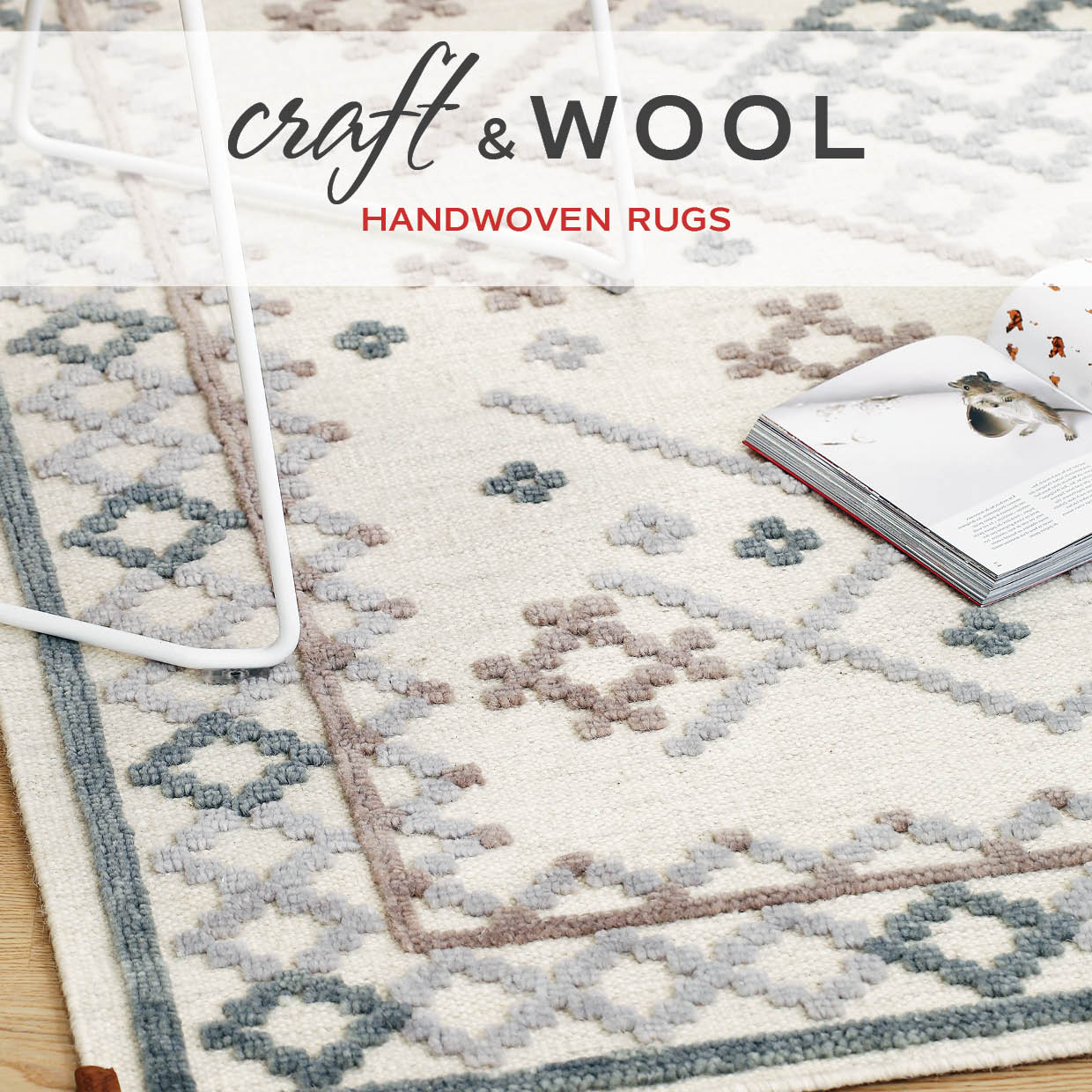 craft & WOOL is Narma product line of handwoven woollen rugs.
The rugs of the craft & WOOL collection are made of natural materials. The well recognisable Nordic style patterns and colours have been influenced also by global trends.
Each single rug is a unique work of art - the rug designs are implemented using dignified weaving techniques by masterful crafters.
The collection is worked out and produced in close cooperation between design teams of Narma and our long-term partner in India.
craft & WOOL collection is available for ordering and purchasing at our resellers.
Please refer to craft & WOOL rugs user info & care instructions.