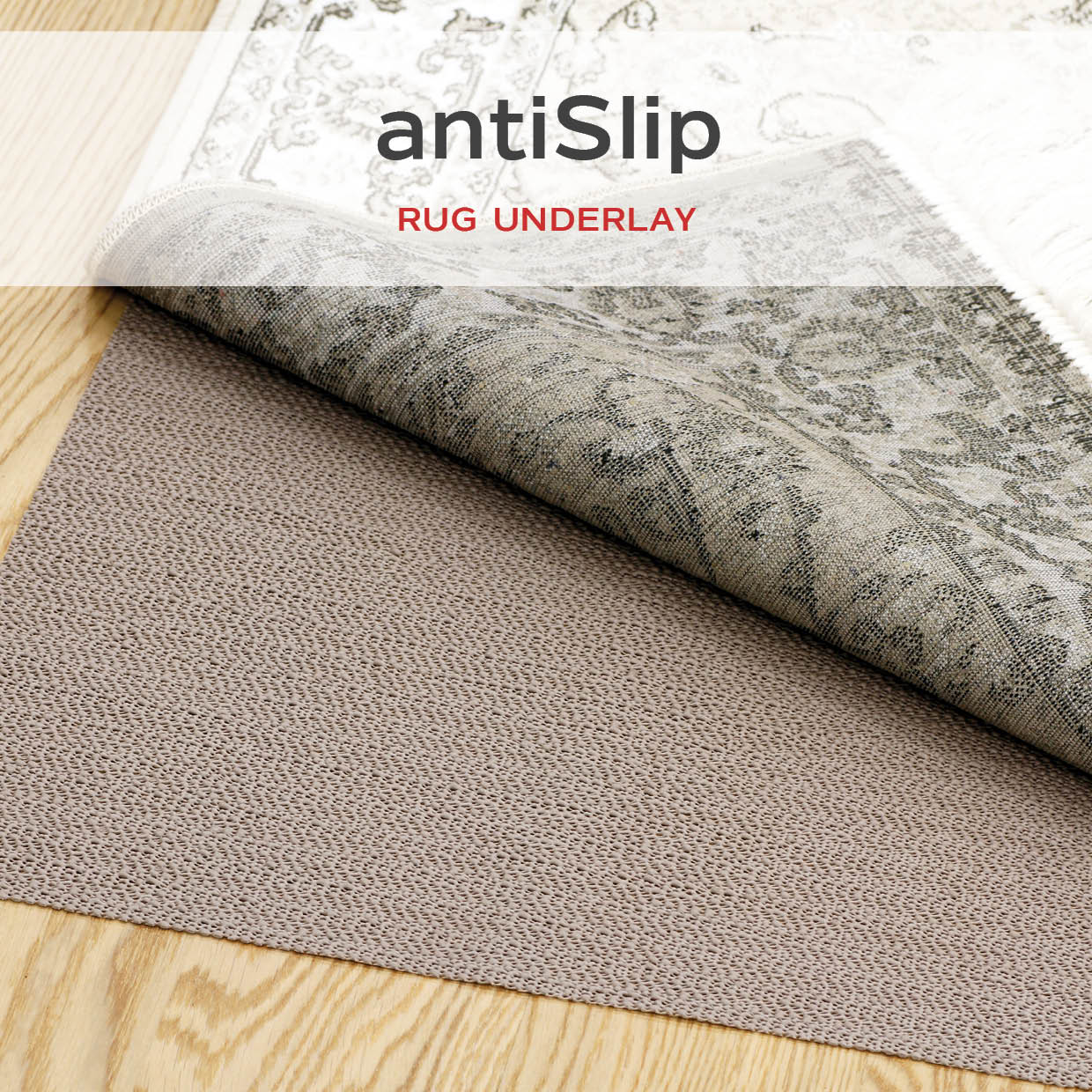 METRO rug underlay is for domestic use on slippery and hard floors – parquet, laminate, ceramic tiles, linoleum etc. METRO rug underlay can be used with all types of flooring, including those with underfloor heating. Do not use it on oiled or newly sealed surfaces.
METRO rug underlay prevents carpets, rugs and runners from shifting, slipping and forming waves. METRO is thin and therefore hardly noticed through the rug surface.
Rug underlay is made of 100% polyester fabric, with vinyl coating. In order to maintain and/or restore the gripping power of the rug underlay, it is suggested to hand wash the product occasionally in water of
max 30 °C.
Rug underlay METRO suits especially well for Narma smartWeave®, woolWeave , craft & WOOL , fixSize rugs and Skins & hides.
METRO rug underlay is available for ordering and purchasing at our resellers.
Please refer to METRO rug underlay user info & care instructions.