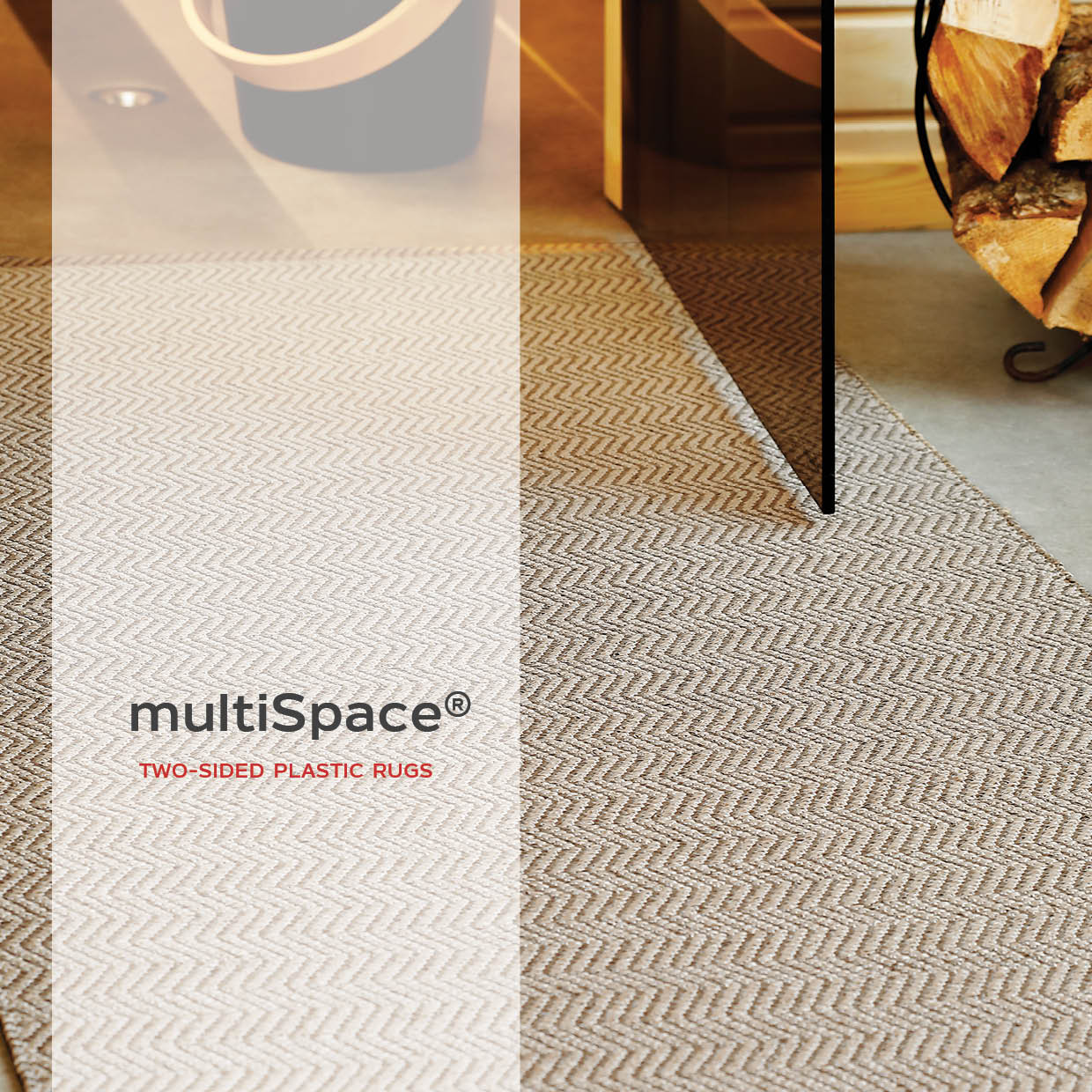 The practical and reversible multiSpace® two-sided plastic rug is equally suitable for indoor and outdoor use both in city apartments or country homes.
Easy maintenance and resistance to moisture and sunlight make plastic rugs ideal to be used in kitchens and corridors, in saunas and verandas, and also suitable for balconies and terraces.
Collection multiSpace® includes 33 woven plastic rugs with different patterns in many colour combinations and sizes to suit any decor.
multiSpace® two-sided plastic rugs are designed and manufactured in Estonia by Narma OÜ.
Collection multiSpace® is available for ordering and purchasing at our resellers.
Please refer to multiSpace® two-sided plastic rugs user info & care instructions.