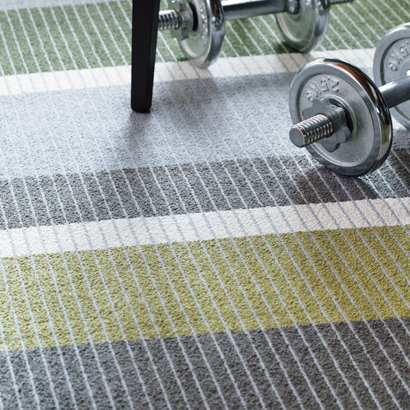 The COUNTRY designs that are inspired by traditional striped rugs have an equally festive and authentic look.
They feature patterns and rhythms passed from one generation to the next.
The rustic surface of boucle yarn creates a cosy and modern effect. The bold and rich structural stripes on upper side are complemented with the characteristic stripes on the underside.
Colours range from tone-in-tone combinations to stylish contrasts.