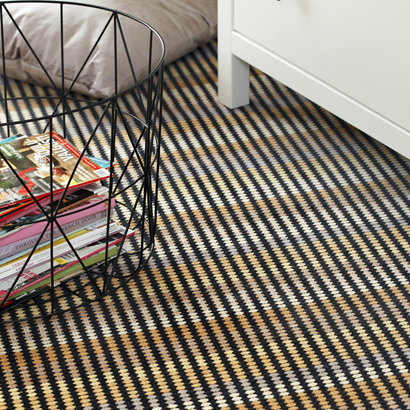 The SKANDI designs that are inspired by traditional patterned rugs have an equally festive and authentic look.
The modest rhythms of the rugs' upper side patterns are supplemented with the accurate stripes on the underside. The velvet-like surface of chenille creates a noble and modern effect.
Colours range from tone-in-tone combinations to stylish contrasts.