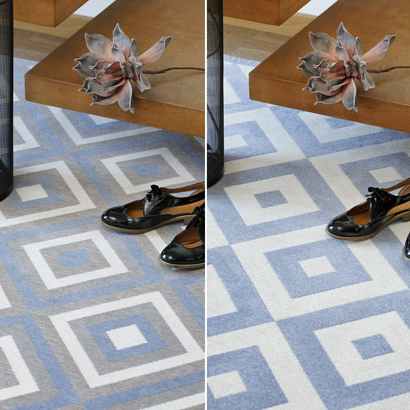 Created and manufactured by Narma, the two-sided smartWeave® 3.0 is revolutionary by nature. Flip the rug and see – both sides are different, yet with the same style pattern.
This unique two-sided rug is produced as a result of a very smart multi-layer weaving process invented by Narma. The stable and good shape of the rug is guaranteed by the innovative weave and a strong border.
Made of natural cotton, the smartWeave® 3.0 is a genuine 2-in-1 product – both sides of the rug are equally usable.
The two-sided rugs are manufactured by Narma with the help of modern technology and by using unique knowledge collected through decades of experience.
Designs from smartWeave® 3.0 VOLUME PRODUCTION collection are available only for bulk orders.
Please contact us for further information about the resale possibilities and conditions.