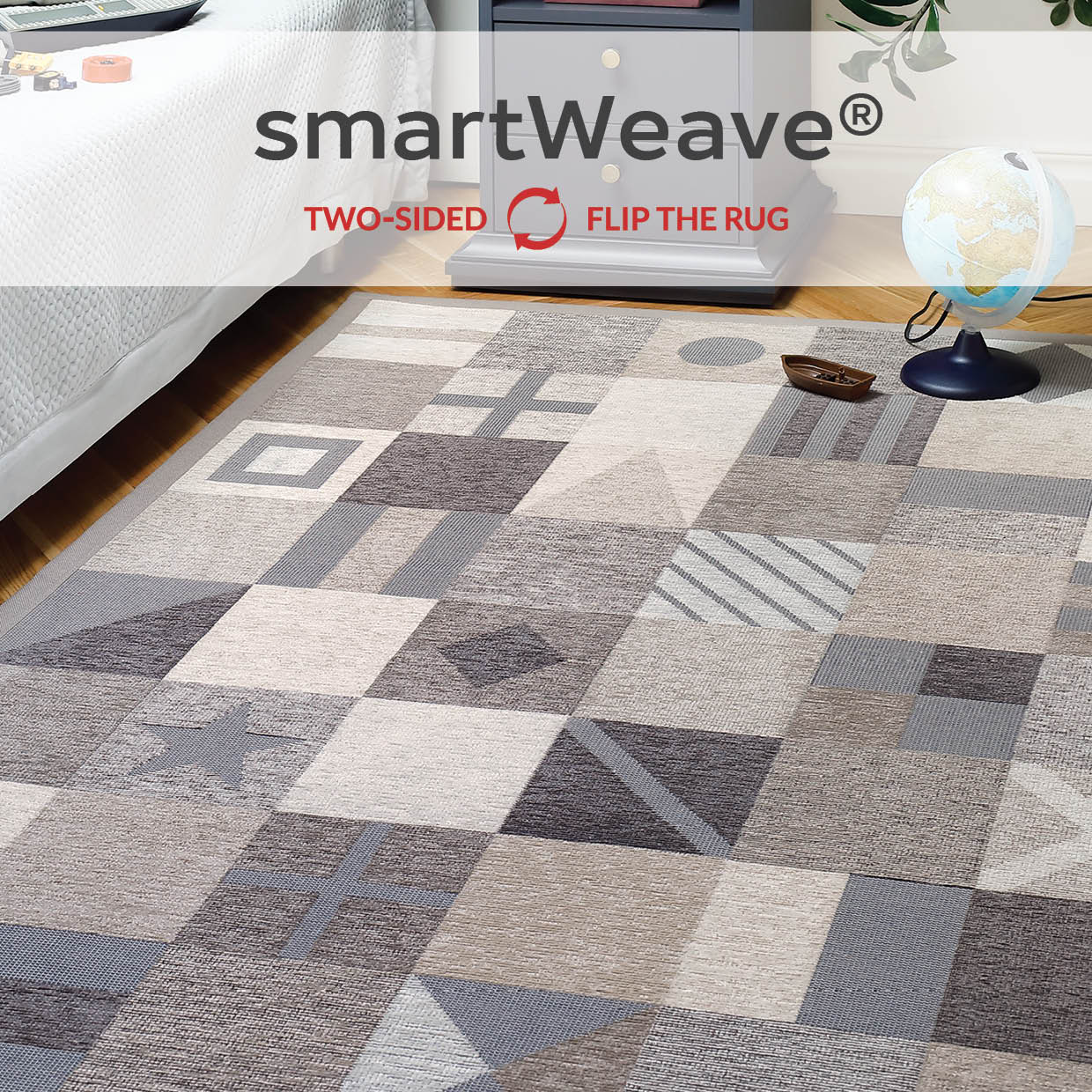 The two-sided original smartWeave® is a unique 2-in-1 product with both sides of the rug having different patterns and are equally usable.
The cotton chenille and cotton boucle rugs are available in a stock range with a variety of colours and sizes.
The collection smartWeave® consists of 40 stylish designs.
The smartWeave® rug is patented, designed and manufactured in Estonia by Narma OÜ.
smartWeave® collection is available for ordering and purchasing at our resellers.
Please refer to smartWeave® rugs user info & care instructions.